NEBOSH Environmental Management Certificate
NEBOSH Environmental Management Certificate
Phoenix Health and Safety is a NEBOSH Gold Learning Partner # 614.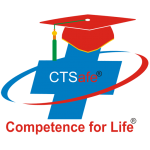 CTSafe Center is in partnership with Phoenix Health and Safety to deliver  NEBOSH courses in Vietnam.
Why this course?
The NEBOSH Environmental Management Certificate is a highly-valued, globally-recognised qualification in environmental management. It is aimed at managers, supervisors, and employees.
Environmental excellence and social responsibility
The NEBOSH Environmental Certificate equips candidates with the knowledge and understanding to demonstrate environmental excellence and social responsibility. This is essential for organisations who wish to avoid prosecution, litigation, and loss of reputation.
Organisations with employees who have passed the NEBOSH environmental certificate are well-placed to introduce and maintain the environmental management standard of ISO 14001.
A course designed by professionals
The NEBOSH Certificate in Environmental Management is the culmination of extensive research with environmental professionals, employers, professional bodies and regulators. This ensures the course is both rigorous and relevant, but also achievable and practical.
Suitable for:
The NEBOSH Environmental Management Certificate is an ideal choice for anyone who has or would like to have environmental management responsibilities at work.
The relevant environmental qualification will help you to:
justify environmental management in the workplace
recognise which workplace activities may be subject to environmental legislation or enforcement
assess environmental aspects and impacts, and evaluate existing controls
support environmental emergency planning
understand the importance of reducing environmental harm
outline the issues associated with waste and its management
explain the pros and cons of various energy sources and how to use them more efficiently.
Learning outcome:
Understand the importance of sustainability in environmental management.  
Understand the role of regulatory bodies, national governments and international bodies concerning environmental management. 
Implement an environmental management system (EMS) effectively and appreciate the benefits of doing so. 
Conduct environmental impact assessments, explaining the principles and reasoning. 
Understand and identify sources and use of energy and energy efficiency. 
Outline the principles of air quality standards and the main types of emissions. 
Outline the main sources of pollution and how to control them. 
Understand the importance of minimising waste and outline how to manage waste.
Knowledge gained:
understand a range of environmental issues so that you can improve environmental performance and reduce harm
work within an environmental management system and contribute to continual improvement
recognise environmental aspects and associated impacts, and evaluate the effectiveness of existing controls
support decision-making with ethical, legal and financial arguments
understand the links between your organisation's activities and wider environmental issues.
Course outline:
Unit EC1 – Management and control of environmental hazards
Element 1 Foundations in environmental management
Element 2Environmental management systems
Element 3Environmental impact assessments
Element 4 Controls of emissions to air
Element 5: Control of contamination of water resources
Element 6: Control of waste and land use
Element 7: Sources and use of energy and energy efficiency
Element 8: Control of environmental noise
Element 9: Planning for and dealing with environmental emergencies
Unit EC2 – Environmental practical application
It is carried out in the candidate's workplace, and they must submit the practical assessment within 14 days of the exam date.
Distance Learning
You are provided with  login information to our distance learning platform and course materials

You can contact our tutors via skype, zoom or viber etc thorough the learning with us to further support if any.
How long does the NEBOSH Environmental Management Certificate take?
The NEBOSH Environmental Management Certificate will involve a total of
34 taught hours,

25 hours private study and

8 hours on assessments.
The NEBOSH Environmental Management Certificate is assessed in two parts
EMC1 – This is a digital assessment which can be taken remotely. Learners will have 24 hours to access, complete and submit their paper, starting from 11am (UK time) on the examination date.
Unit EMC2 is a practical assessment, which is carried out at the candidate's workplace. The practical assessment must be submitted within 14 days of the exam date booked.
Examination dates in 2023
EMC1 – Open book exam
08 February 2023

03 May 2023

09 August 2023

08 November 2023
EMC2 – practical assessment
Booking via a learning partner

Learners will be required to assess environmental aspects and impacts in their chosen workplace.
Examination fees. These fees arecdirectly paid for NEBOSH
Course Features
Lectures

0

Quizzes

0

Duration

70 hours

Skill level

HSE practitioners

Language

English

Students

12

Assessments

Yes