Level 7 Diploma in Strategic Health & Safety Leadership and Management
Level 7 Diploma in Strategic Health & Safety Leadership and Management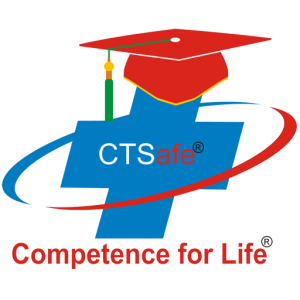 CTSafe Center is in partnership with our international partner to deliver  Level certificate, Level 6 and 7 diploma in H&S courses in Vietnam.
Three reasons why a candidate should take NVQ level 7 Diploma
The NVQ Level 7 in Strategic Health and Safety Leadership and Management is a Masters' Degree Level qualification.
Eligibility for NVQ Level 7 Diploma
You must currently be working in a Health & Safety role and have relevant work experience AND 

The qualifications you require are either NVQ Levels 4, 5, or a Level 6, or a NEBOSH Diploma and ideally, be a member of IOSH with CPD
Who is this NVQ for?
This Diploma is aimed at experienced Senior H&S Managers, Group Health & Safety Directors and Senior Consultants with experience of high-level policy change and tactical implementation.
What level is this NVQ qualification?
This NVQ is equivalent to a Master's degree.

Parallel to a level 11 on the Scottish credit and qualifications framework (SCQF).
Unit A/618/5596: Risk-Based Safety Systems Management
Unit F/618/5597: Safety Culture, Sustainability and the Global Effect on Performance
Unit J/618/5598: Digital Technologies and Incident Investigation
Unit L/618/5599: Development as a Strategic Manager
Unit J/506/2048: Establish Business Risk Management Process
There is NO examination with NVQ qualifications
You will be required to produce a portfolio of evidence demonstrating your understanding and achievements for each unit
How is this NVQ assessed?
The course is competence based and learners will need to demonstrate that they meet the course criteria by way of submitting corroborated evidence. 
Various types of evidence can be like the following:
Reflective account of the learner
Dissertation completed by the learner
Completed health and safety documentation
Witness testimonies from senior managers, technical experts, or colleagues
Health and Safety procedures developed by the learner
Activities in, and contributions to, professional bodies and organisations
Safe systems of work/method statements developed by the learner
Completed risk assessments
Completed workplace inspection reports
Completed investigation reports
Records of training arranged or delivered for others
Minutes of meetings
Professional discussion
Communications to and from regulatory authorities
Communications to and from health and safety specialists or professionals
Policies and procedures developed by the learner
Strategic Plans which have been developed and implemented in the workplace
Distance learning method
You will be assessed by providing your online portfolio and build competency proof. 
To complete within 12 months based on committing 3-4 hours a week.
This NVQ is a level 7 qualification in health and safety, based on the UK's national qualification framework or NQF.
A Level 11, on the Scottish framework (SCQF) and equivalent to a University Bachelors Degree Internationally.
Course fee
74.250.000 VND
Discount: Final fee
62.700.000 VND
Course Features
Lectures

0

Quizzes

0

Duration

48 weeks

Skill level

Managers Level

Language

English

Students

24

Assessments

Yes